Ny Privat Bild
---
Nya Bilder På Justin & Selena
---
Selena & Justin I Selena's Hus Igår
---
Selena & Justin Lämmnar Ett Ställe I Texas
---
Selena & Justin Igår
---
En Till Ny Bild
---
Ny PhotoShoot Bild
---
Selena's Album Släpps Den -- I Sverige!
Selenas Album Släpps Den 27 Juni I Sverige!
På cdon.se !
Det är en dag innan USA!
---
Selena & Selenators ! ♥
Selena & Selenators är TT på twitter!
---
Selena & Justin Åker En "Karusell" På Six Flags
---
Selena & Justin På Middag Igår
---
Selena & Justin Vid Six Flags Igår
---
Selena Har Nu 20 Miljoner Fans På Facebook!
Grattis Selena! :]
---
Mer Bilder På Selena & Justin Från Igår

Aww!!!!!
Den näst sista och sista :']
---
Selena & Killarna

Detta togs efter de spelat in sista avsnittet!
---
Selena & Justin På Stranden " Världens Gulligaste ! "
---
Selena & Justin Ute Igår I Maui
---
Reklam För Much Music Awards
---
Det Står Om Selena På Msn's Startsida!
Selena

Gomez
hör inte till de mest skandalösa av de unga
Hollywoodstjärnorna
, men nu har även hon lyckats provocera. 18-åringens senaste rubriker handlar dock varken om nakenbilder eller missbruk, utan om något så udda som rosa ponnies.
Då sångerskans nyligen spelade in musikvideon till nya låten "Love You Like a Love Song" på stranden i Malibu hade hon med sig två hästar som målats rosa. Något som ogillades starkt av kollegan Pink.
Trots artistnamnet var alltså Pink starkt kritisk till hästmålandet, och var inte rädd för att uttrycka sina åsikter på Twitter.
— Om det finns några djurrättsaktivister i närheten av Malibu: på Leo Cabrillo-stranden finns nu några hästar som har blivit målade för en dum musikvideo. Man skäms. Artister borde ta mer ansvar för sina handlingar, skrev hon.

Trots att det kanske inte är speciellt djurvänligt att pryda sina fyrbenta vänner med färg, är det enligt E! Online i alla fall inte olagligt, så länge färgen är giftfri och allergitestad…
---
Har Selena Skärt Sig ?

MÅNGA tror att Selena skärt sig på grund av vad alla beliebers sagt,
Det kan ju vara sant, men hon kan ju också råkat skada sig.
---
Selena & Justin I Hawaii
---
Selena & Justin Landar På Hawaii
---
Selena & Justin I LA Igår
---
Selena & Justin Kyss På Billboard!
---
Selena Respenterar Ett Pris
---
Selena På Billboard!

Sjukt fin!
---
Selena Är En TT På Twitter I Sverige!
Jaop, om ni har twitter så vet ni säkert vart man ser det som är TT!
Trends asså, ändra till Sverige och Selena är TT där!
---
Bild På Selena & Justin Igår På StarBucks
---
Selena & Justin Var Ute & Shoppade Igår
---
Mer Bilder Från Selena's Nya Video
---
Två Till Bilder På Selena & Justin Från Igår
---
Selena & Justin Igår!
---
Ny Bild Till Selenas MusikVideo
---
Ny Bild Från När Selena Filmar Sin Nya MusikVideo!
---
SELENAS NYA ALBUM SKA HETA "When The Sun Goes Down" ! + Albumets framsida!
Detta är sant, Selena skrev det på twitter!



Tror detta är det riktiga , bilden är iaf den riktiga!
---
Nya Bilder På Selena I Japan
---
Selena Ska Spela In Sin Nya MusikVideo Idag!
Idag spelar Selena in sin nya musikvideo "I Love You Like A Love Song" !



---
Nya Bilder För Tidningen "Gimme" [Japansk Tidning]
---
Selena & Vänner " Plus Den På Hon, Sin Mamma & Låtsas Pappa
---
Selena's "Beauty Bag"
---
Wizards Of Waverly Place Gänget
---
Ny Bild På Selena, Hennes Mamma & Hennes Låtsas Pappa
---
Selena Spelar Poker
---
Selena Kommer Gästa Nya Säsongen Av So Random "Utan Demi Lovato"
---
Innan Framträdandet På Wango Tango
---
Selena Uppträder På Wango Tango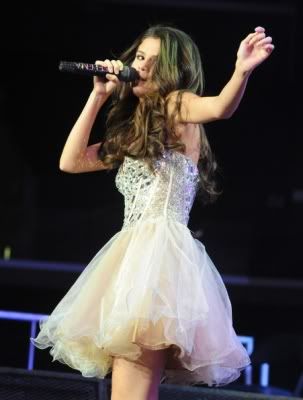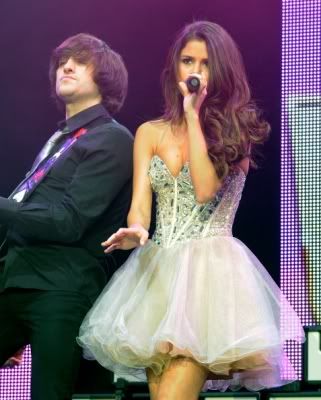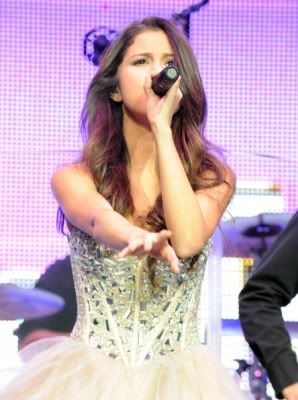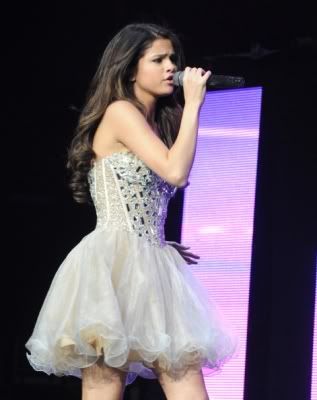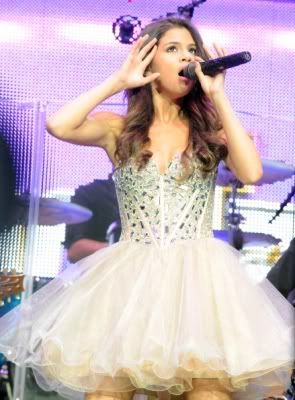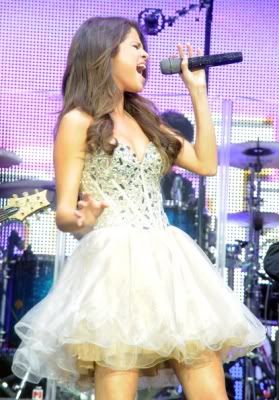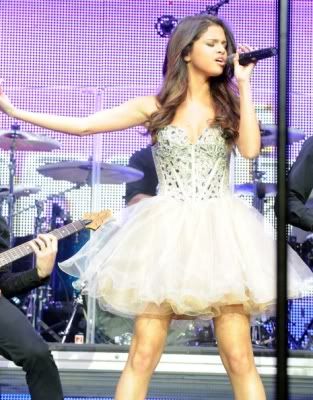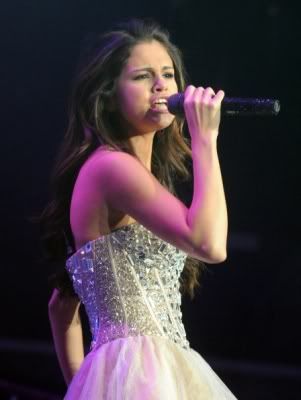 ---
En Till Ny Bild Från Wizards Of Waverly Place
---
Ny Bild Från Wizards Of Waverly Place
---
Selena På Väg Till Sin Sista Inspelning
---
Ny Monte Carlo Trailer
---
Ny Bild På Selena & David Deluise
---
Selena's Intervjuv Med Vevo
---
Video för photoshooten.

ah vad snygg hon är :) bilderna ser ni i förra inlägg.et
---
Photoshoot for Teen Vouge !
---
Selena ; St Bernard
---
Nya Twitter Bilder
---
Nya Monte Carlo Bilder
---
Ny PhotoShoot Ute " Tagen 2009 "
---
Selena Gomez & The Scene Dixon May Fair
---
Selena & Justin Pussas I Indonesien
---
Selenas Nästa Singel Är
"I, I Love You Like A Love Song Baby..."



Plus , vi är så ledsna för den dålig uppdatering!
---
Justin Var Med I Who Says!

Dock , i videon verkar det som det inte finns med.
Om ni kanske inte ser lite av honom ?
---
Ny Twitter Bild Från Maria
---
nya monte carlo stills.
---
TEEN VOUGE COVER!
---
Ny Selena låt ?

en preview av Selenas nya låt [ KANSKE INTE BEKRÄFTAT ] har kommit ut och den låter otroligt fin och jag är 80% säker på att det är Selenas röst. det låter grymt. ingenting är bekräftat ännu. låter helt AMAZING.
---
Selena Pratar Om Wizards Of Waverly Place & Turné Hemligheter
---
Selena Bekräftar Vad Albumet Ska Heta!



Kan inte vänta tills det kommer!
---
Selena Filmar Till Dream Out Loud
---
intervju med terra !
---
60 sekunders utmaning.
---
Behind the scenes för monte carlo.
---
Selena Spelar In En Spansk Verison Av Who Says
Recording the spainsh version of Who Says :)
Dices, que soy imperfecta
7 hours 45 min ago


---
Privat Bild På Selena & Nicki Minaj
---
"lovesong" 99% säkert nya singeln.
Det är så att det är ungefär 99% säkert att 'lovesong' blir nya singeln av Selena. eftersom nya singeln är skriven och producerad av Rock Mafia och dom har skriivt låten till Selena och twittrar om det själva. så är det väldigt säkert just nu. troligen blir det en megahit !
---
Wizards Of Waverly Place Sista Tagning!
Den 30 April " i Lördags hade Wizards Of Waverly Place sina sista tagningar.
Det betyder ju då att nu är de klara med alla avsnitt , föralltid.
Ganska sorligt , kommer aldrig glömma det!
Men här i Sverige så är det ju fortfarande många kvar , som ett kommer på Fredag missa inte det!


---
Svar På Fråga
SaraL ; Jag vet att den skulle heta det , jag såg det på rockmafias twitter.
Fast detta kopierade jag så jag kollade inte riktigt , men tack för att du sa det!


---
En tvåa Av PPP?
Det finns nya rykten om Selena Gomez och Demi Lovato. Det verkar som Disney är intresserad av att skapa en andra film "Princess Protection Program", där flickorna spela två vänner. Det är mycket osannolikt eftersom Demi vill att tillfälligt dra sig ur skådespelarens arbete och ägna mer uppmärksamhet åt musik. Så det är bara ett rykte. Vill du fortsätta, "Princess Protection Program"?
---
Datum För MMVA
Much Music Video Awards är den 21 Juni 2011!


---
Selenas Intervjuv Med Does.ca Inför MMVAS
Q=Frågan
A=Selenas Svar

Q: How are you feeling about hosting the MMVAs?
A: I'm so stoked! A little nervous, I'm definitely a little nervous -- but I can't wait. It's going to be really fun.

Q: What hosting experience do you have? Have you ever done anything like this before?
A: No! Which is crazy. I think that's what's going to make this better, just because I've never hosted anything before, and something as big as the MuchMusic Video Awards is kind of a big step, so I think that's why I'm probably nervous, but I'm going to try to do the best I can.

Q: All we know about this year's show so far, apart from the fact you'll be co-hosting, is that Lady Gaga's going to be performing. Are you a fan at all, have you ever encountered her over the years?
A: Oh, of course I'm a fan. I've never encountered her. I did walk past her at the MTV Music Awards and was kind of star-struck, I didn't know what to do. She was walking quickly, I think they had to go perform, and I walked right past her and was like freaking out because she was wearing her [meat] costume, and it was cool to see her in person.

Q: What are your plans for the show?
A: We're still working all that out. I think once I get up there I'm going to try working out a couple things, and come up with a couple ideas with my band even. …I'm hoping to [perform something off the new record]. The first single off the new album is "Who Says," and I'm hoping to perform my second single off the third record, "Love You Like a Love Song."

Q: I was hoping you might sneak some rapping in. Your video of Nicki Minaj's "Super Bass" is pretty amazing.
A: Ha ha ha! That's a good idea! Yeah!

Q: What chance is there that'd happen?
A: I don't know, but that's the first time I've heard that, and that's pretty awesome. I want to rap on my tour this summer, my first headlining tour. I'm trying to incorporate that in the set.

Q: The same Nicki Minaj cover, or what would you be doing?
A: I think I want to do that ["Super Bass"]. We're thinking about writing something, but I'm a horrible rapper, so I think we'll do something by Nicki Minaj because I love her.

Q: It feels like you just put out A Year Without Rain (Gomez's previous album, September 2010). What are you trying differently on the one that's coming out June 28?
A: We did this one quickly. Originally, I was only going to record four new songs in the studio to release before I go on tour. […] I wanted to release a couple of new songs for my fans, so when they came to the tour they'd have new material to rock out to. "Who Says" was the first one I recorded, and I was obsessed with the message, so we ended up releasing it as a single, and the feedback was really cool and everybody, the fans, loved it, and it was such an inspirational song, I was really proud of it. And once I went back in the studio, I recorded two and three [songs], and then I recorded four and five, and ended up just working with different producers and just decided to put together a third record before the tour.

Q: Who were you working with?
I worked with Tim [James] and Antonina [Armato], from Rock Mafia, who gave me my song "Naturally," [from 2009's Kiss & Tell], and they gave me three songs on the new album. I worked with them so quickly, that's why we had three songs already. I worked with Toby Gad, who I worked with on my first and second record, and I worked with him on two new songs with Pixie Lott. And Britney Spears co-wrote a song that I got to record, which I'm very excited about. Katy Perry gave me a song that is very cheeky and very Katy, which I'm really excited for everyone to hear.

Q: What's the Katy Perry song about?
It's called "That's How I Like It." It's really funny. It's about how a woman's going to defend herself in a relationship, like, "You're going to cook dinner for me, I want you to bring me my food. Massage my feet." And basically it's very woman-empowering, so it's very, very fun, it's very upbeat.

Q: The Britney Spears song: What did she contribute on that track?
A: She did one, and it's called "Whiplash." She wrote most of the song with two co-writers I went in and recorded the song with. I guess they had recorded a song a while back, I'm not sure of the whole story.

Q: How did you get the chance to record it?
A: There's a few songs that get sent in, and I think this song was in the mix of all of them, and I heard it and thought it was so cool, and it was different, and I didn't actually find out 'til later that she had co-wrote it.

Q: Does it sound like something off of Femme Fatale?
A: Well, Femme Fatale is an INSANE record. I don't think I can go anywhere near as insane as that record is, that record is so good. It's a different version of it. It is still very techno and dance-y, but it's a different version.

Q: Is it true you're planning on doing a tribute to Britney Spears' music on your tour?
A: I am. She was the first record that I ever bought, I saved my money up and bought it […Baby One More Time] myself. She was the first concert that I ever attended. I think she's, like, the princess of pop. And she's been very -- she's kind of been inspirational in the music world, and I'd love to pay tribute to her with something, because I have everyone one of her records. [The tribute] is a mash-up that we're going to do. Because everyone knows Britney songs. Even if you're a guy, you know Britney songs. I want it to be a big sing-along. I don't want it to be crazy, I just want it to be a big sing-along.

Q: You mention how she's been an inspiration to people in pop music. How has she affected you, apart from the fact you like her songs?
A: I think she has the perfect mix of the girl-next-door meets a really untouchable pop-star-icon. I feel like she has that perfect mix. I remember when I was little, every girl wanted to be her and every guy wanted to be with her. And I think that was so wonderful that people could relate to her. And I think she has the most incredible fans in the whole world, that support her through everything she's been through. And I really admire her strength, and think she's a really wonderful person.

Q: You said earlier that you were really obsessed with the message of "Who Says?" How reflective of the rest of the album is it?
A: It's funny because it's a lot different. "Who Says" is a lot more organic, there's a lot of guitar and it's more simple. The whole record, the theme of it is really inspirational. I have a lot of pretty songs, I don't think I have any negative songs on this record at all, actually. I have, like, one breakup song, but other than that, they're all really upbeat. I want my music to reflect what the message is behind "Who Says," which is inspiring, uplifting, and upbeat, that makes people want to move and dance, I want my music to be fun and light for everybody.
---
Gammal PhotoShoot
---
Selenas Låtar Till Albumet [ Kan Vara Ett Rykte ]


1. Hit The Lights
2. Kiss & Fly
3. Who Says
4. Love You Like A LoveSong
5. Please, Don't forget (Feat Justin Bieber)
6. Mirror
7. Tic Tac (The Bomb)
8. Move On
9. Bang Bang Bang
10. Lose it all
11. We Own the Night
12. Whiplash
---
Dream Out Loud Behind The Scense
---
Selena Ska Hålla I MMVAS
---
Selena & Justin Duett ?


Ni har säkert hört om rykterna att Selena & Justin ska göra en duett ?
Nu sägs det att de har gjort en duett som heter " Please Don't Forget " .
Jag vet inte om detta är sant , men det sägs också att den kommer ut den 28 Juni , det är det datumet som Selenas skiva släpps!
När det kommer mer info om detta så bloggar vi om det!


---
Förändrar Selena Justin ?
Nya tiger beat tidinigen skrev om att Selena kanske förändrar justin. vad tror ni ? själv tror jag inte det.


- Av Mathilda
---
Dream Out Loud Kläder
---
Officiela logon för Monte Carlo.
---
Rock Mafia bekräftar Selena låt !

Rock mafia svarade på nåns twitter fråga om deras nya Selena låt som dom jobbar med. Vi fick svaret att den antingen kommer heta " love you like a love song " eller bara " love song ". vilket låter bäst tycker ni?
 that @selenagomez track we're working on is NOT called "love you like a song" lol... it's "Love You Like a Lovesong" or just "Lovesong" ;)
---